The Boys Basketball Quarterfinal Game will be Tuesday at 7 PM.... at Sault High!

As many of you know our Rudyard Bulldogs boys basketball team won Regionals last night. EJ Suggitt also achieved a major milestone, scoring his 1000th point during that game as well. Congrats EJ and keep it going Bulldogs!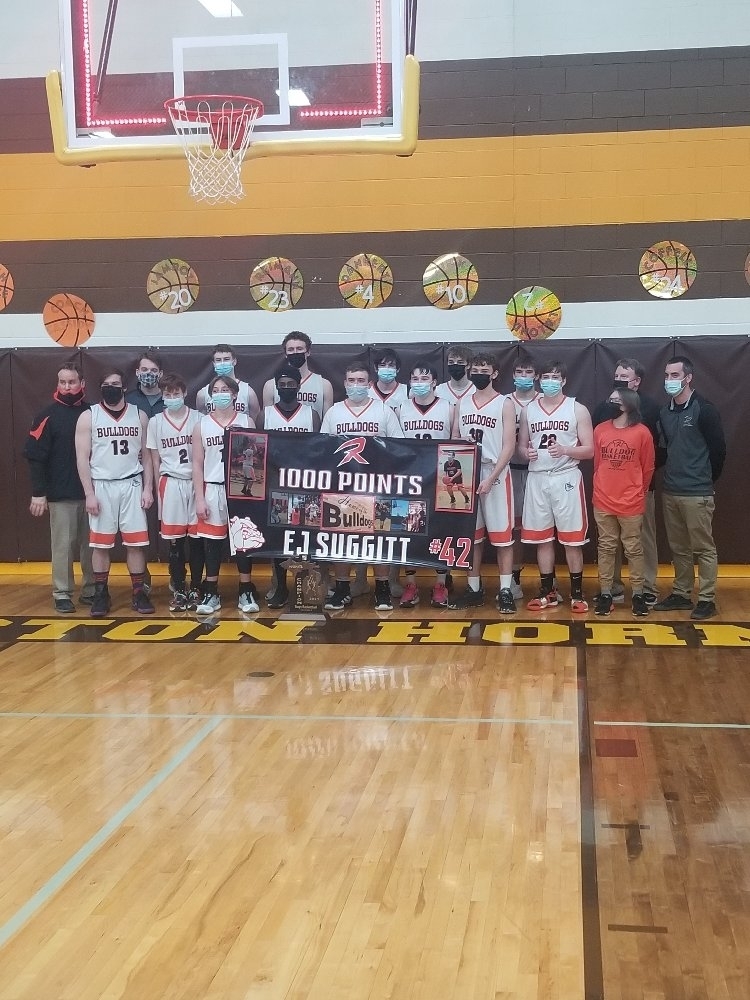 Quarterfinals for the boys too! Congratulations on the Regional Title over Alanson 85-49! Keep Building Boys!


The Girls Quarterfinal Game will be Monday in Negaunee at 7:00 PM. They will play Carney-Nadeau. The game will be broadcasted by MHSAA.TV. When we have ticket info we will share it out. #KeepBuilding

Press Release: Rudyard Area Schools is excited to announce a big change to who we are! Over 80 years ago the district took on a Bulldog as the school mascot. In recent years there has been some debate if its time to retire the current mascot and embrace something that fits more so with our local history. Today we are excited to introduce you to the new Rudyard mascot for the next 80 years! Starting with the 2021-22 school year, we will rebrand ourselves as the Rudyard Railroaders! Railroaders are strong, and they connect all of us, from Trout Lake to Dafter, Kincheloe to Fibre, Kinross to Rudyard and all points in between. In fact, the railroad is responsible for naming the town of Rudyard and creating many of the small towns that make up our district. In partnership with CN Railroad a complete rebranding of all the school signs and paintings will start in late June. We are thankful for their and commitment to this task, and we cannot wait to unveil the new brand to everyone to start the 2021-22 school year! Railroader apparel will be arriving in the coming weeks. #RailroadersConnect #BuildtheRails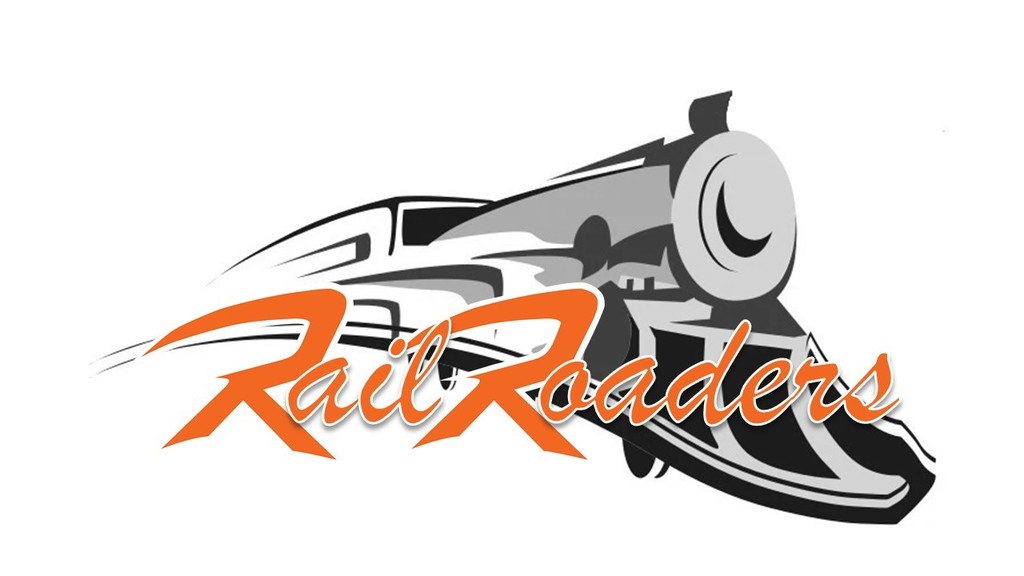 Tonight's Girls Basketball Regional Final Game against Mackinaw City has been cancelled due to Covid precautions. The Rudyard Bulldogs will continue on to the State Quarterfinals.

Congratulations to the Boys Basketball Team, they are moving on to Regional Finals on Thursday in Pellston vs Alanson/Onaway. Keep Building Bulldogs!

We've gotten confirmation from MHSAA that we'll be allowed to stream the Boys Basketball Regional Semifinal game tonight when our Rudyard Bulldogs face the Mackinaw City Comets @ 7:00PM. Go Bulldogs!

The Madness Continues! Girls move onto Regional Finals on Wednesday!

Andrew Borowski who takes Accounting at the Career Center, competed in the virtual State Leadership Conference in Fundamental Accounting. He placed 3rd and will be moving onto the National Leadership Conference competition near the end of April. From his teacher Mrs. Suggitt, "this is the 1st time I've had anyone quality for Nationals in Fundamental Accounting! We have a very tough region and MI is one of the most competitive states at Nationals. He did awesome and I'm sure he will compete well at Nationals." Nice Job Andrew!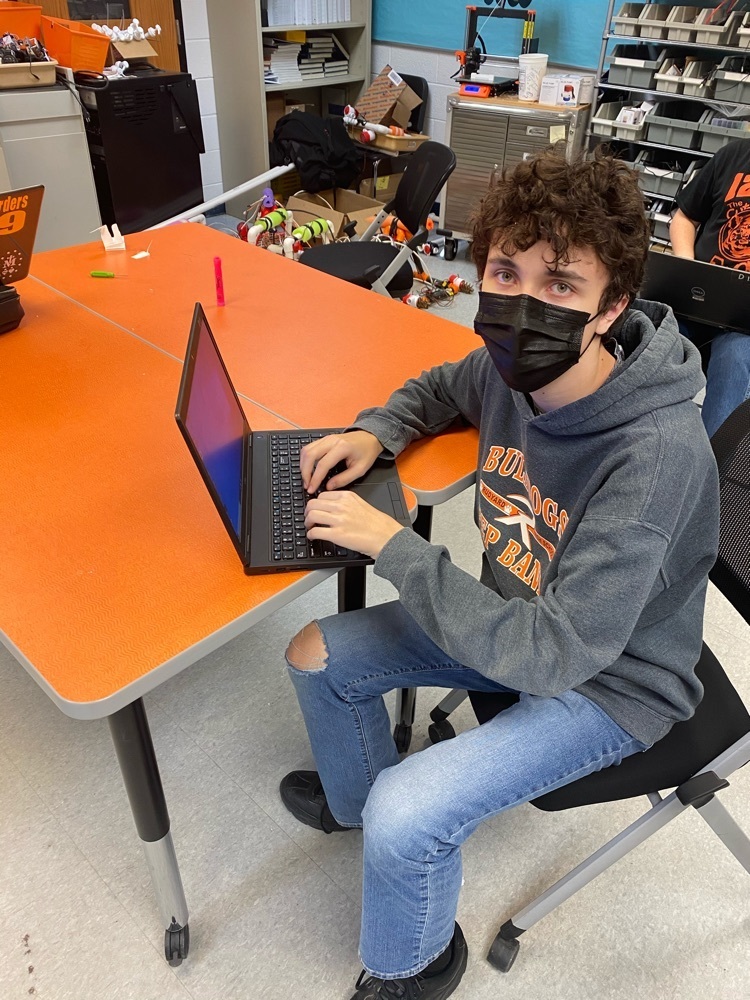 Congratulations to the Varsity Boys Basketball Team for winning the District 101 Title!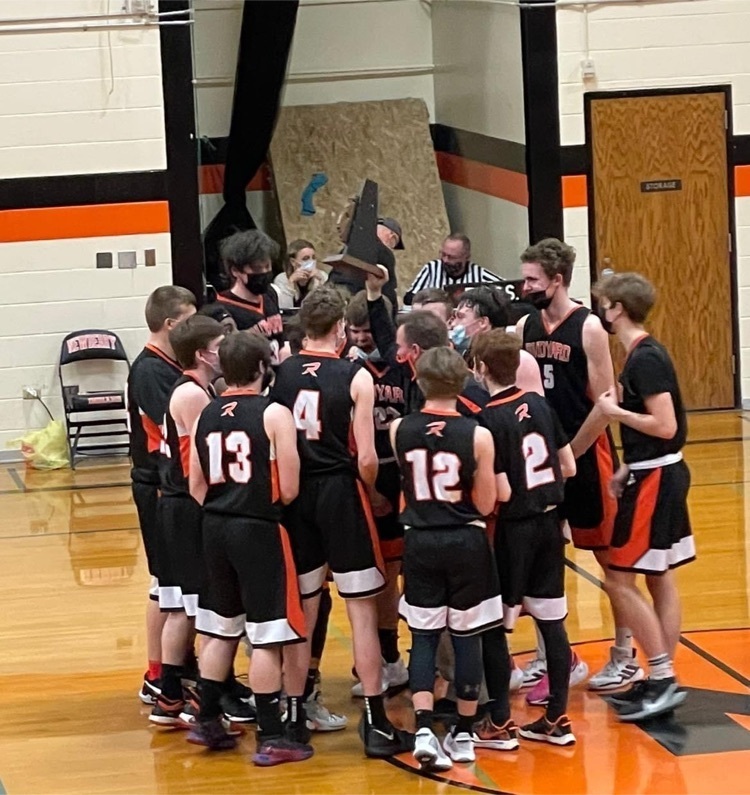 General Public Tickets will be advaibile for the upcoming games at 12:00 on the day of the competition. Boys Basketball at Newberry 3/27 Girls Basketball vs Cedarville at Sault High 3/29 Tickets can be purchased at:
https://gofan.co/app/school/MI10368

Below is the link to where tickets can be purchased for tonight's Boys' District Semi Final game that will be hosted here at Rudyard. If you need codes please call the high school office (906)-478-3471
https://gofan.co/app/school/MI10368

Congratulations to the Girls Varsity Basketball team for their District 101 Title against Newberry tonight! Keep Building Bulldogs!

Here is the link for Tickets to the Varsity Girl's game against Newberry on 3/24. Each player was emailed a code for two tickets. Additional tickets are advaibile by calling the High School Office: 906-478-3771 ex 2101
https://gofan.co/app/school/MI10368

We took a picture of the recent story in the MITES Magazine of Michigan. Its a great piece about the community work that our CTE Cabinetry students are doing.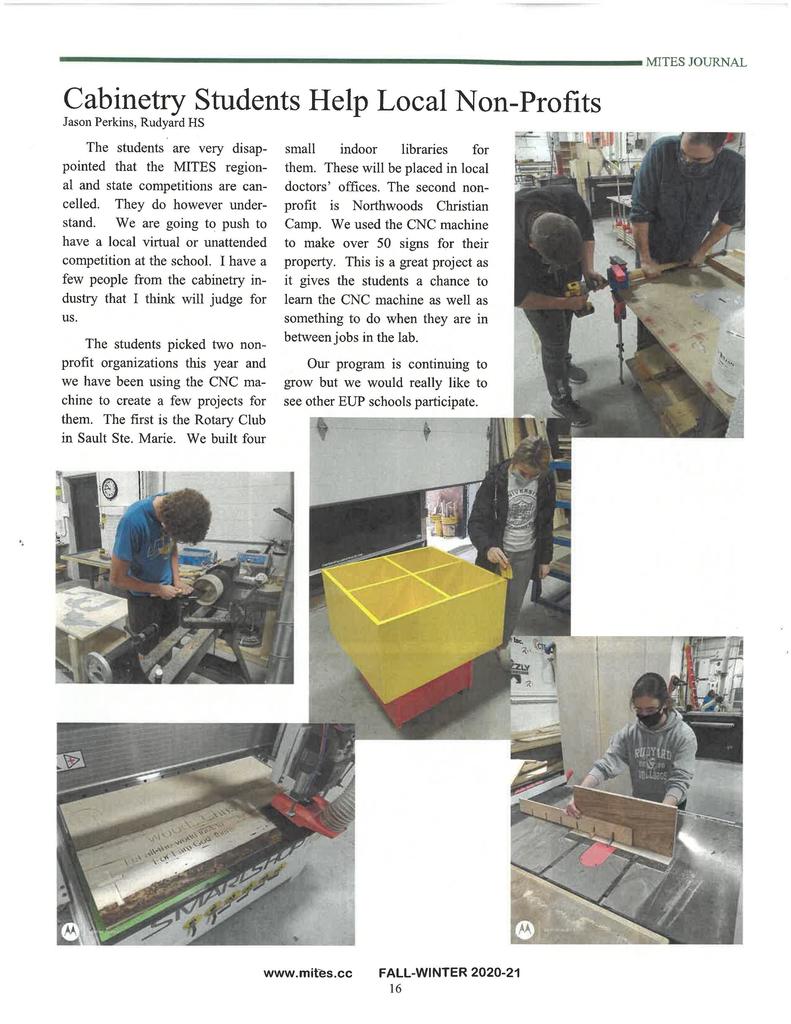 It was a great day to review the CPR process with the Swimming and Lifeguard class today. Nice work Students and Mrs. Rader, Keep Building!